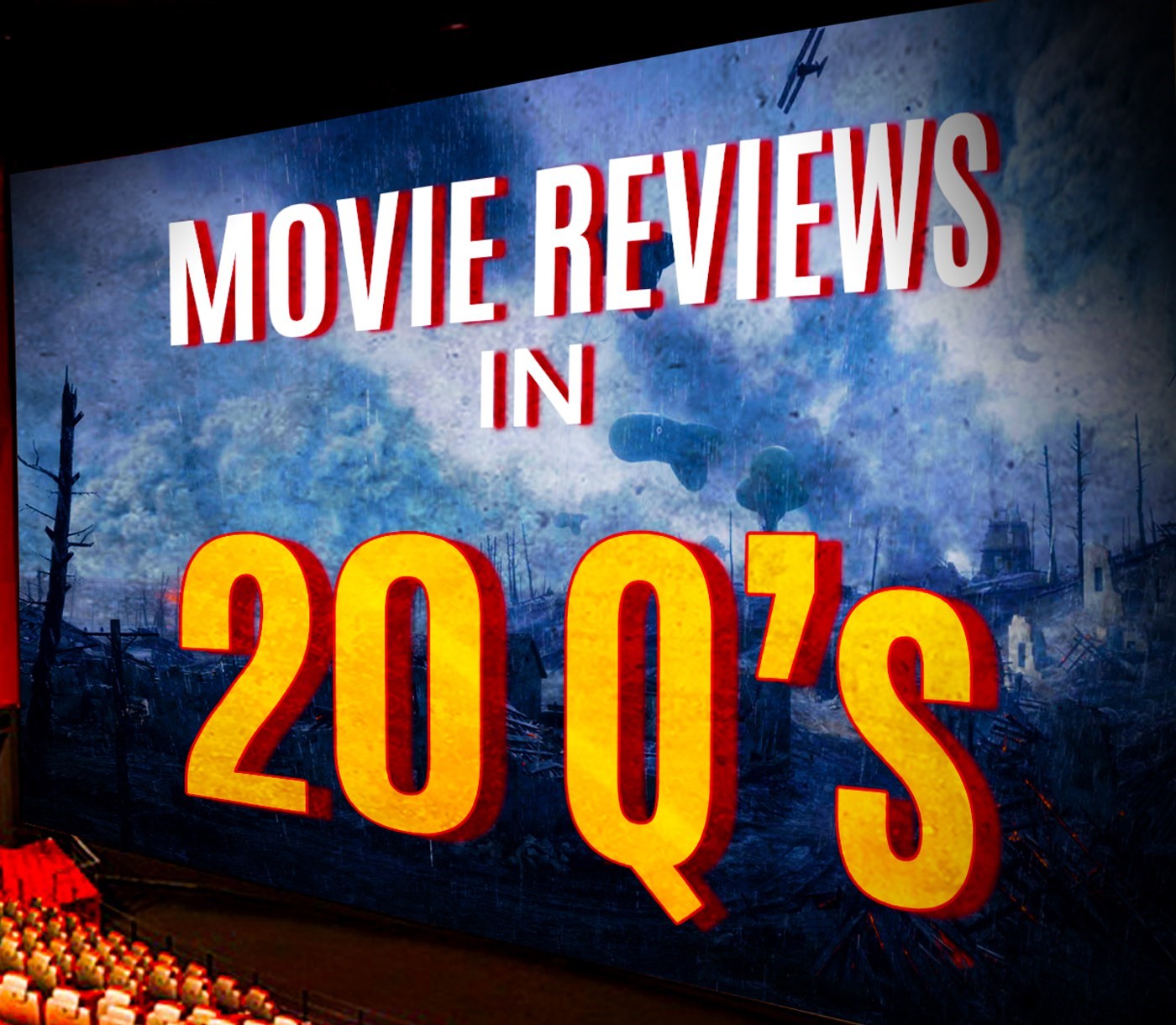 Holy sheeeeat it doesn't get much bigger than this. But when you are going to review one of the greatest movies ever made you need to go big, and so we did. For the first of our Christmas Specials we reached out to some of our favourite podcasters and managed to get in Paul from the Countdown Podcast along with Gidgit from the Retro Cinema Podcast. Daniel from the IMDB Journey Podcast was also meant to join but couldn't, we managed to sneak some post-podcast stuff in from him though.
Anyway, as we had five people on it we needed to spice things up, so we had 3 personal questions each, and 5 questions you can apply to any movie. And the questions were outstanding... in fact... here they are, in all their glory.
1. Sam - Compliment sandwich
2. Paul - What item from this film would you want, or not want, to be?
3. Gidgit - What quote from this film would you definitely not want to hear immediately after having sex?
4. Dan - What film would be the best, or worst, to watch with this as a double header?
5. Stacey - How would you incorporate Nicholas Cage into this film?
6. Sam - what would the porn parody name be for this film?
7. Sam - who's the biggest dumba$$ in this film?
8. Sam - which one of us would do the best against a gang of terrorists?
9. Paul - What would you write on the dead terrorist's shirt to send a message to Hans rather than "...now I have a
machine gun. Ho-ho-ho"; Give your answer in a Hans Gruber accent as per the scene in which he discovers the body in an elevator.
10. Paul - Argyle effectively quits his job by lying about driving to Vegas, racking up a massive phone bill talking to his girlfriend on the car phone, drinking the mini-bar dry and then crashing the limo. What job would you most like to
abuse the perks of and then quit on day one?
11. Paul - Which three characters would you want stranded on a deserted island with you and why?
12: Gidgit - What quirky John Hughes movie role would you cast Hans Gruber in?
13. Gidgit - Rather than them being German – what other country would you make them from that is funny?
14. Gidgit - Instead of Bonnie Bedellia – cast a kick ass female action star as Holly.
15. Dan - Hans mentions Rambos name when first speaking to McClane. How would the movie have gone differently
if it actually WAS Rambo loose in the building instead of McClane?
16. Dan - McClane has "yippy kay yay motherf-", what would be your quippy one liner?
17. Dan - Who is your favourite secondary character, and why is it Ellis?
18. Stacey – What's your worst work Christmas party experience?
19. Stacey – What could modern action films learn from Die Hard?
20. Stacey – Re-cast Bruce Willis – I dare you!
But the best questions are from our premier patreons, Phil Joynson and Emily Higgins! They had questions 2 and 4 above  that they picked and are in our show forever. Wanna join them and help shape the show? Well you can join them here: www.patreon.com/mritqs
Emily also has her own podcast, which you can find here: https://www.tastelesspod.com/
*** OUR AWESOME GUESTS ***
Countdown: https://thecountdownpc.podbean.com/
Retro Cinema: http://theretrocinema.com/
*** OUR OTHER LINKS ***
You can also find us on iTunes here:
Or Spotify:
https://open.spotify.com/show/3RZcVIbJXrnzSmaeB50wHd…
Find us on Podbean here:
Stitcher:
https://www.stitcher.com/s?eid=57441460&autoplay=1
Or here on Twitter:
www.twitter.com/moviereviewsin
Or on Facebook:
https://www.facebook.com/MovieReviewsIn20Qs/
Chur
Play Now